The United States Dance Championships is the only national title competition in America and has been attracting the absolute best dancers in the world for the past three decades. The top dancers in the nation are once again coming together in Orlando, FL, to compete for the title of national champion in their respective divisions, and you can watch it all on Thursday, Sept. 7, to Friday, Sept. 8!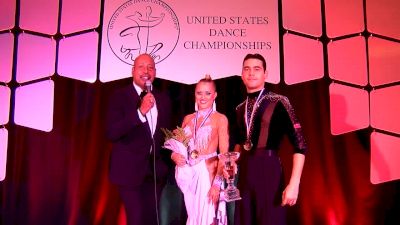 Interview with 2017 USDC Professional American Rhythm Champions
Sep 8, 2017
Check out what Nazar and Irina, the winners of last nights US Professional American Rhythm division had to say to the infamous Rufus Dustin about their experience, their win, and the impending hurricane.

Watch the 2017 USDC LIVE TONIGHT only on FloDance.



FloDance's best content, delivered to your inbox

Don't miss breaking news, feature stories, event updates, and more. Sign up for the FloDance mailing list today.