Interview w. Simone Segatori - Annette Sudol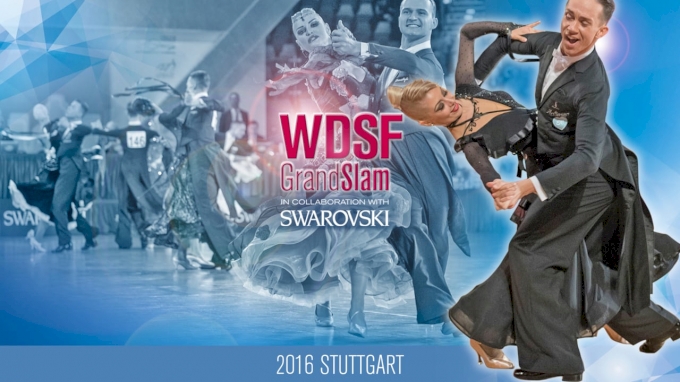 Unlock this video, live events, and more with a subscription!
Get Started
Already a subscriber? Log In
Who doesn't remember last year's final round of the GrandSlam Standard Stuttgart. It started off with a closely fought battle between the dominant couple in the 2015 Series up to that point, Simone Segatori - Annette Sudol, GER, and their perennial opponents, Dmitry Zharkov - Olga Kulikova, RUS, in the Tango.
The Russians scored two times 10 in the four components and won the first dance with four decimal points over the almost equally high-scoring Germans. The latter fought back immediately and went on to win the Stuttgart leg by just over for points. It was their last win for the year, however, as the Russians bounced back and won all other face-offs.
Of the three GrandSlam legs held this year, two went to the Russians and one to the Germans.
The atmosphere at the Beethoven Hall was not quite as electric this year as it was in 2015, when the finalist couples swept the spectators off their seats time after time. Maybe it was the absence of a closely fought battle at the top - like the one that made last year's final so memorable - that kept the public in the stands more subdued?
The 2016 GrandSlam final was definitely marked by outstanding dancing. All six couples - two of them newcomers to the final in Stuttgart - outdid themselves in each and every dance. But the final lacked the drama of the one last year. One single couple keeping away from a competition can have this effect.
The package covers full-length and multi-camera quarterfinal and semi-final, interviews with some finalists, full-length and multi-camera final, interviews with the medallists plus an additional in-depth interview with Simone and Annette (available as a free bonus feature)!
© 2016 World DanceSport Federation - WDSF | All Rights Reserved
Produced by the WDSF Communications team in collaboration with the German DanceSport Federation - DTV and the German Open Championships - GOC.
Music by the Boris Myagkov Big Band - most titles available through the WDSF Music Partner casa-musica-shop.de