The Oregon Doctor Whose Dances Went Viral In The Best Way Possible
The Oregon Doctor Whose Dances Went Viral In The Best Way Possible
An Oregon doctor used dance to bring positivity in the midst of the coronavirus. Here are the best moments.
May 15, 2020
by FloDance Staff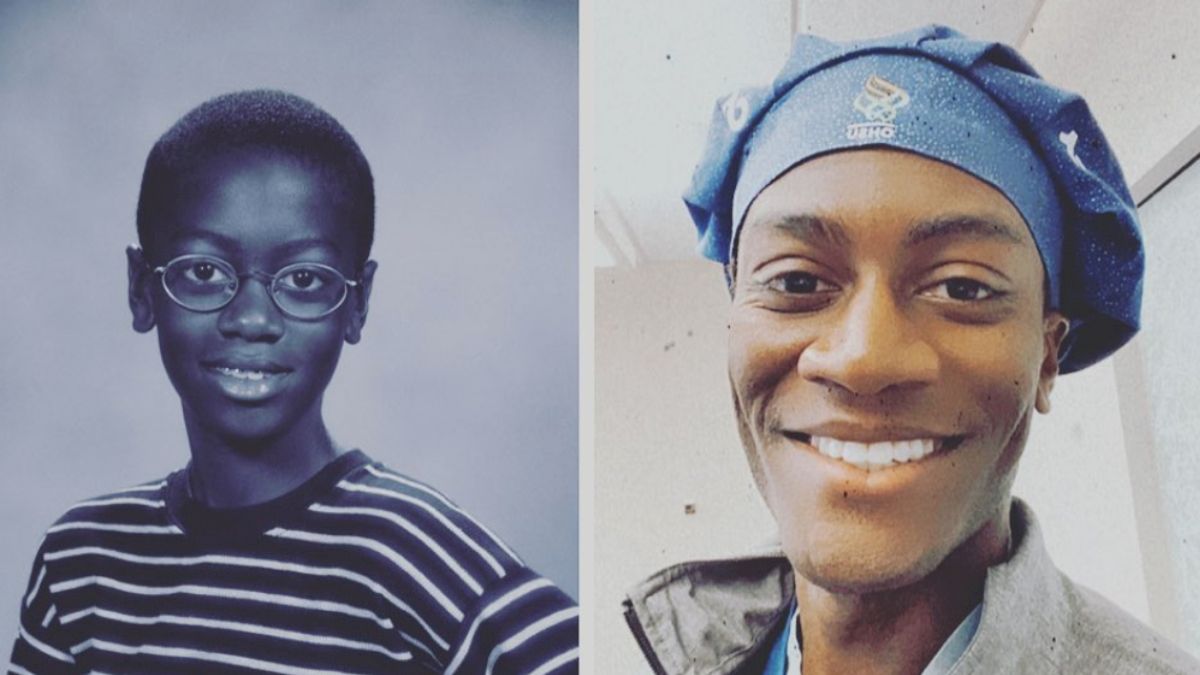 As we know very well here at FloDance, there is nothing in the world that brings as much hope, inspiration, love, and human connection as dancing. Even in the midst of COVID-19 and the difficulties that this global pandemic has caused, people are still dancing. And there's nobody who has demonstrated that better than Dr. Jason Campbell, who practices at Oregon Health & Science University in Portland.
The 31-year-old's dancing has gone viral — and we mean that in a good way. Dr. Campbell has already been featured on everything from Fox & Friends to Good Morning America, and he has nearly a quarter-million followers on his TikTok page.
Dr. Campbell has been making the dance videos since early on in the crisis, back in February, and has brought an incredible amount of light and positivity to the world with his social media.
"I'm trying to reach youth," he told Kristi Turnquist of The Oregonian. "Especially African American youth, to say let's have fun. One day you're definitely going to take your job seriously, bit you don't have to take yourself too seriously."
In honor of Dr. Campbell and to celebrate the amazing force that is dance, we decided to look at some of our favorites from his social media. We hope you enjoy them and find as much inspiration and positivity as we did in them!
A special throwback on #mothersday so you never forget Doctor Moms can do the #smeeze challenge, too. Happy Mother's Day Dr. Yarris (@lainieyarris) and all the other mothers who truly DO IT ALL! #HappyMothersDay pic.twitter.com/cHsraytuRz

— Jason "TikTok Doc" Campbell MD (@DrJCoftheDC) May 10, 2020
A throwback reminder with your favorite nurse—Nurse Grace—that a smile, a laugh or an ear to listen are healing powers. These are just a few of the many powers that nurses possess. They truly are superheroes who do not wear capes! @Usher #NursesDay2020 #NursesWeek pic.twitter.com/8aE8k8YbV7

— Jason "TikTok Doc" Campbell MD (@DrJCoftheDC) May 6, 2020
Alien landing suspected in the operating room with Dr. Kato. Please continue to social distance, wear masks, wash your hands and smile at least once a day (sunglasses not included)!#StayHome #masks #MenInBlack #SocialDistance #FlattenTheCurve #COVID19 (@jadapsmith, @RedTableTalk) pic.twitter.com/LirQ6BRQLb

— Jason "TikTok Doc" Campbell MD (@DrJCoftheDC) April 22, 2020
Dr. Brandon Togioka and the Labor & Delivery nurses taught me a new TikTok today— Hit Yo Baby Rollie! #TikTokDoc #RollieChallenge pic.twitter.com/U1dfLB21lC

— Jason "TikTok Doc" Campbell MD (@DrJCoftheDC) April 9, 2020
Dream team is back to remind you that social distancing right now is crucial—but it doesn't mean you can't have a little fun, too. #socialdistancedance #medtwitter @OHSUNews @OHSUDoernbecher pic.twitter.com/n721o1ZHFy

— Jason "TikTok Doc" Campbell MD (@DrJCoftheDC) March 24, 2020