2020 UCWDC World Championships
2020 UCWDC Country Dance World Championships Recap
2020 UCWDC Country Dance World Championships Recap
Wow, dancers! What a way to end the week!
Jan 7, 2020
by The Girl with the Tree Tattoo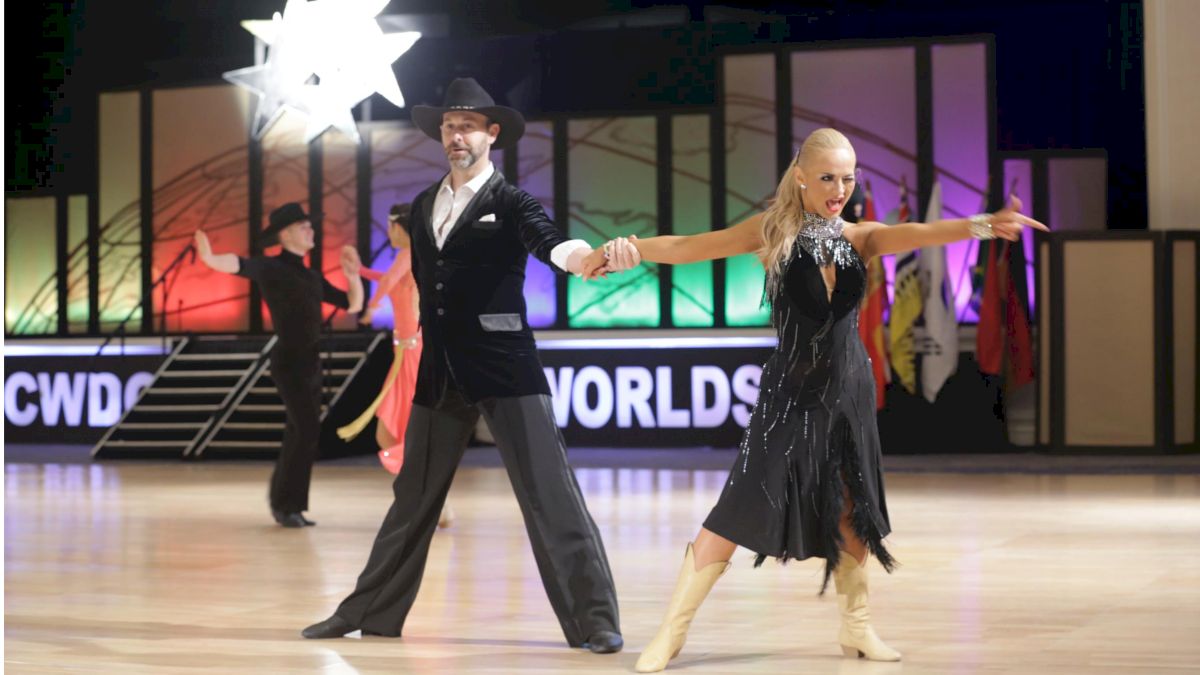 Wow, dancers! What a way to end the week! The 2020 UCWDC Country Dance World Championships started with some wonderful dancing by the ProAm divisions and this year, the competition included over 6,500 entries! It just kept getting better and better as we moved into the Couples and Line Dance events, finally culminating in mind-blowing performances by the Classic Masters group on Saturday evening.
In Line Dance, Fiona Murray (IRL) stood out as World Champion in Female Line Dance Superstars, earning first place in all three of her dances from the judges and the audience. Who knew you could do so much with T-Rex arms? Mila Treat (USA) won the World title in the largest contested division in Line Dance: Female Silver Novice. In the Male events, Linus Dunn-Backstrom (GBR) is once again your Male Superstars World Champion, having reclaimed his title since his last win in 2017. Jean Pierre Auclair (CAN) took the World title in the biggest event: Male Gold Novice. Everyone showed up and brought their A-game.
In the Couples events, Bobby Pritchard and Carla Romine (USA) danced away as Classic Crown champions with all first places, except for a second in Polka and Waltz. Jimmy Mulligan and Elina Sharipova (USA) edged out some of the other favorites to win Couples Open Division I. Charles Jones and Nicole Wardell (USA) earned the right to move up to Showcase Masters after winning the Showcase Open division at Worlds. It's hard to imagine anyone unseating Chris and Emily Bailey (USA) from their throne, however, after they remain undefeated as Showcase Master World Champions for the fourth year in a row.
No one envied the judges their task of choosing a winner on Saturday night. All six couples in Classic Masters had their unique style and owned it, especially in the show dances. They ranged from sweet and light-hearted by Jake Greene and Hilary Carlson (USA) to sexy and powerful by Sloane Hansen and Bernadette Carmichael (USA).
In the end, there can be only one champion, and for the second year in a row, Mike Wagner and Satu Ketellapper (USA) claimed the crown! They literally brought the fire in their show dance to "The Devil Went Down to Georgia" and had the crowd on their feet. If you didn't catch it, be sure to check out the replay because like we said, WOW!
What an amazing way to finish off a terrific 2019 season and usher in a new year. FloDance wants to congratulate all of the Worlds competitors. It was a pleasure getting to watch you do what you love! Here's to even more dancing in 2020!