2019 UCWDC New Mexico Dance Fiesta
30 Years in ABQ: 2019 New Mexico Dance Fiesta Recap
30 Years in ABQ: 2019 New Mexico Dance Fiesta Recap
While most of the country was experiencing cooler fall weather, things were heating up in Albuquerque this past weekend!
Oct 1, 2019
by The Girl with the Tree Tattoo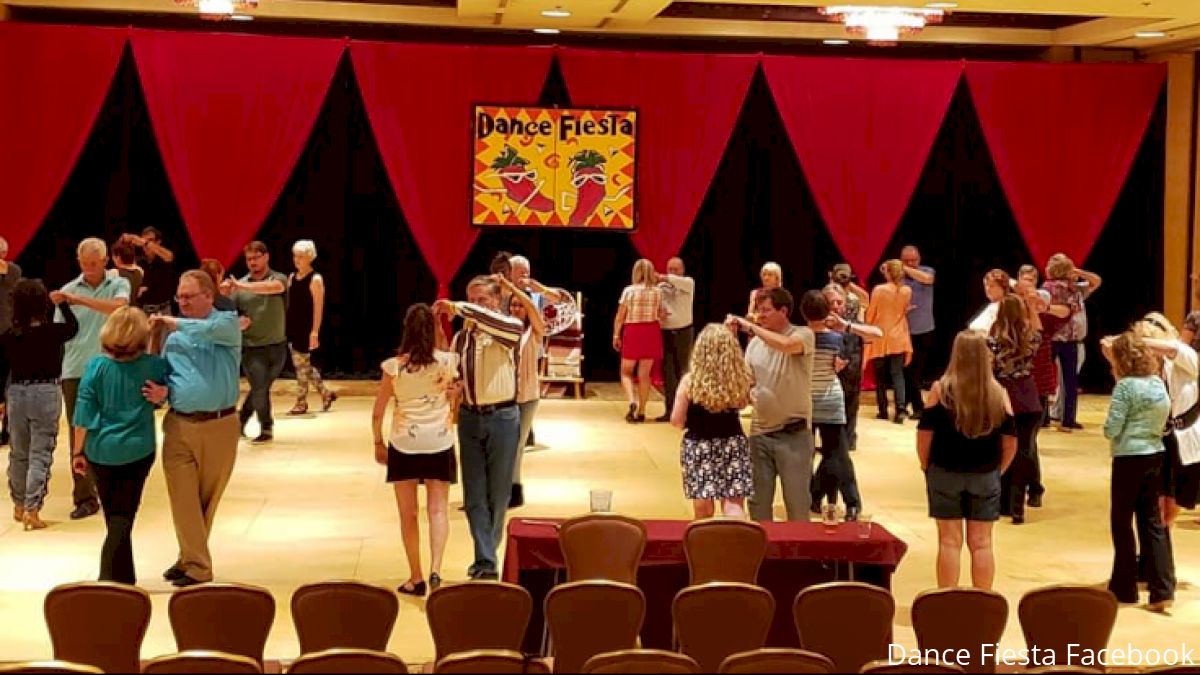 While most of the country was experiencing cooler fall weather, things were heating up in Albuquerque this past weekend! The 30th anniversary of the New Mexico Dance Fiesta included some amazing dancing and close competitions.
Friday featured Intermediate and Advanced ProAm dancers. Amy Casperson and her teacher Lee Harpe were the winners out of 11 couples in the ProAm Female Silver Intermediate event, narrowly beating Carolyn Goebel and her teacher Greg Thrash who came in at a close second. In the ProAm Male events, Dennis Homan and Jenica Zimmer took first overall in the ProAm Male Gold Intermediate event against five other couples.
Sebastian Quinones was busy at Dance Fiesta, competing in both Couples Open Division 1 and Line Dance Superstars. It was no surprise that he and his partner Alexis Garrish took first place in Division 1, although the runners-up Joseph Lettig and Madalina Varlam gave them a run for their money as they took first in the Waltz and Cha Cha.
That seemed to be a theme for the competition. Almost no one got an easy clean sweep in their event; they had to work for it! In Couples Classic Crown, Mark and Brigette Thompson won the event, but the second place couple, Greg and Laura Thrash, actually placed first in more of the individual dances. Mark and Brigette took first in Nightclub, Waltz and East Coast Swing. Greg and Laura took first in Triple Two, Polka, Cha Cha and Two-Step. However, Greg and Laura placed third in two of their other dances, while Mark and Brigette placed third in only one other dance.
Close competitions like this are always more exciting because it could be anyone's game! One misstep in Triple Two or a hiccup in Waltz and suddenly you've slipped off the top spot on the podium. When the field of competitors is more evenly matched, dancers bring more energy to the floor and to their audience.
One exception to the close-call rule was Ronnie DeBenedetta and Brittney Valdez. They dominated the Masters event on Saturday night with beautiful and confident dancing, placing first in ALL of their dances. This is Ronnie and Brittney's third competition together this year and their first clean sweep. Congratulations guys! This writer is looking forward to an event where these two and the top three Masters couples all come together. It will be nothing short of epic, I'm sure!
While Sunday's line dancers were mostly uncontested, newcomers Annalisa Brady and Mackenize Nunez brought their A-game to their respective events. You couldn't help but smile while they worked the dance floor and entertained the audience. Mila Treat, the winner of the Line Dance Female Silver Novice event, was another clean sweep as she took first in all four of her line dances against three other competitors. As the MC commented, everyone in the audience had sore cheeks by the end of the line dance events from smiling so much. Every dancer who came out provided such great entertainment and good old fashioned fun!
Next stop on FloDance's tour is in the Lone Star State at the 2019 UCWDC Dallas Dance Festival from November 8th through 10th. Will we see you there?