2019 UCWDC Nashville Dance Classic
2019 UCWDC Nashville Dance Classic Recap
2019 UCWDC Nashville Dance Classic Recap
From packed ProAm heats to a close Crown Masters competition, the 2019 UCWDC Nashville Dance Classic kept us hootin' and hollerin' for more.
Sep 6, 2019
by The Girl with the Tree Tattoo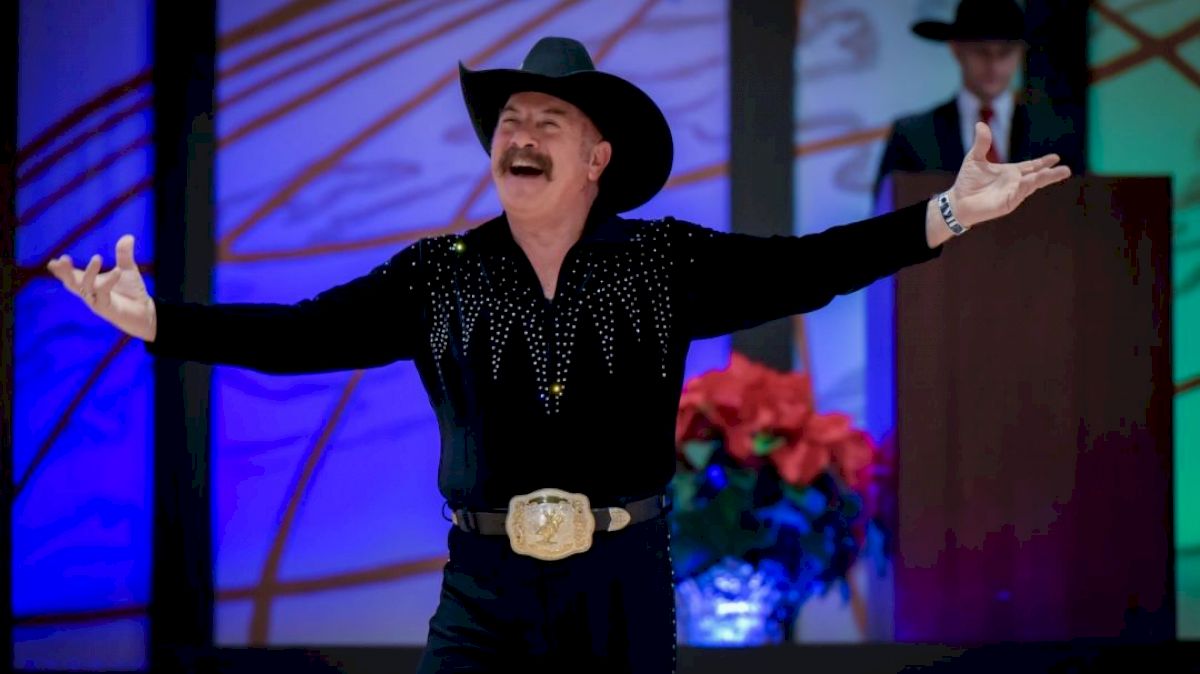 Howdy partners! It was an exciting Labor Day weekend in Nashville. From packed ProAm heats to a close Crown Masters competition, the 2019 UCWDC Nashville Dance Classic kept us hootin' and hollerin' for more.
The competitive events kicked off on Friday afternoon with the ProAm Intermediate and Advanced groups, as well as ProPro. More dancers in the ProAm Syllabus, Newcomer and Novice divisions burned up the floor Saturday morning. Newell DeFreest and Vickie Rose were awarded Top Male and Female Teachers for their tireless and dedicated work with their students. DeFreest danced 20 rounds with eight students and Rose danced 16 rounds with ten students. That is a lot of dancing and shows how truly committed to their students they are.
ProAm winners included Manya Alvizo and her teacher Mark Weber in the stacked 20-couple ProAm Female Silver Newcomer event, along with Tom Bont and his teacher Laura Thrash in the 13-couple ProAm Male Silver Newcomer event. We want to make a point of celebrating Robin McCall, who danced beautifully in her wheelchair along with her teacher Andres Avila, proving once again that this sport is for everyone.
Saturday evening's show was impressive with Couples Open Division 1 and Classic Masters events plus several performances by none other than Marc Davidson & Sylvie Raymond, Rob Glover & Alyssa Gillespie, and Gary McIntyre & Susan Kirklin. Those in attendance were also invited onto the floor to participate in the competition's flash mob for the International West Coast Swing Rally.
The floor was full for Division 1 with seven couples competing (an eighth couple jumped in for West Coast Swing). Jimmy Mulligan and Elina Sharipova took first place with some seriously skilled dancing. Christopher Muise and Amanda Clark showed up last minute to claim second. In just their second competition of 2019, Ben Howard and Emily Larsen took third.
The Classic Masters heats featured the top three couples in the division: Mike Wagner & Satu Ketellapper, Newell DeFreest & Rachel Mercedes, and Sloane Hansen & Bernadette Carmichael. Jason Turner and Sara Syron rounded out the group and held their own in an intimidating field.
Hansen & Carmichael have been dominating every competition they've attended this year, but in Nashville, Wagner & Ketellapper edged them out to take first place. Sloan and Bernadette settled in second place, and DeFreest & Mercedes came in third.
The competition didn't slow down on Sunday with Line Dance and the rest of the Classic Couples divisions. Ashleigh Taylor, in particular, stood out in the Line Dance Female Teen Advanced and Line Dance Showcase Female Teen divisions. Being uncontested in her heats didn't stop her from giving some terrific performances. Greg and Laura Thrash dominated the Classic Crown event with first places across the board in all of their dances.
FloDance is packing up its covered wagon to head out west for the New Mexico Dance Fiesta on September 20 through 22, 2019. See you on the trail!