2019 UCWDC Chicagoland Country & Swing Dance Festival
2019 UCWDC Chicagoland Dance Festival Recap
2019 UCWDC Chicagoland Dance Festival Recap
In case you were off doing your own dancing, here's what you missed at the Chicagoland Dance Festival.
Aug 20, 2019
by The Girl with the Tree Tattoo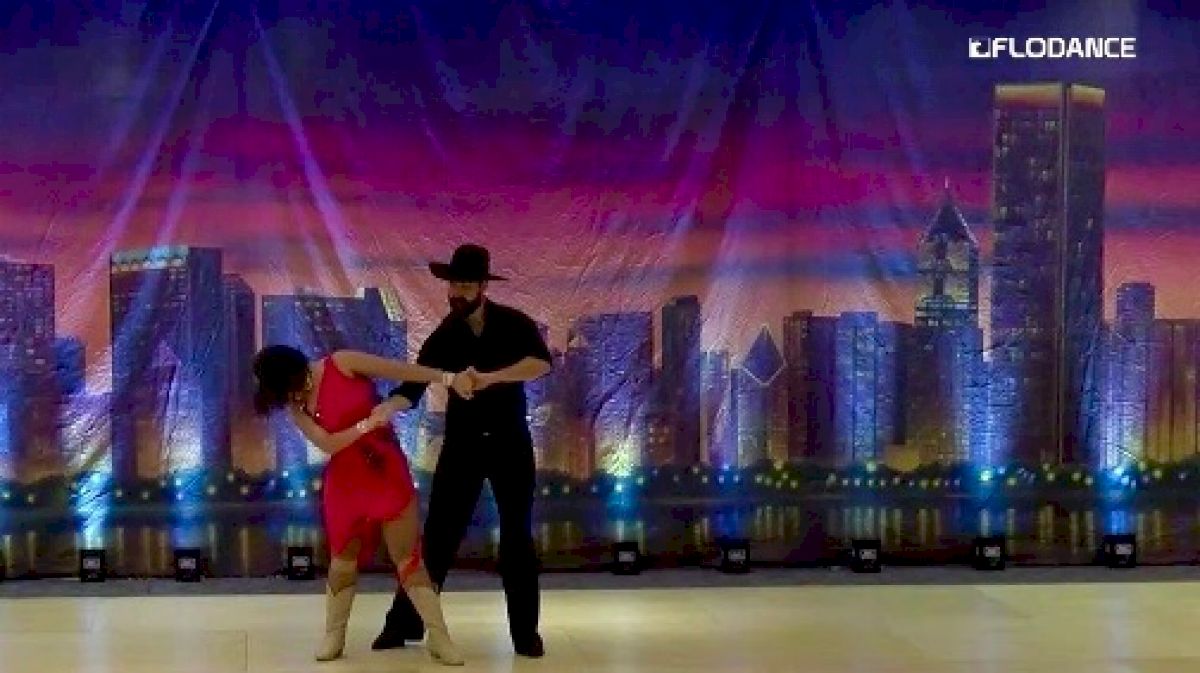 Alas, another weekend full of dancing has come and gone. Isn't it always so hard to go back to work on Monday? In case you were off doing your own dancing, here's what you missed at the Chicagoland Dance Festival.
Sebastian Quinones and Alexis Garrish dominated the Classic Open Division I event, earning first place in almost every dance (they placed second in polka and third in waltz). It was more than enough to be declared the overall winners. Since Newell DeFreest and Rachel Mercedes moved up to Classic Masters after winning the World Title in Open I, Sebastian and Alexis have been undefeated in the division.
Bobby Pritchard and Carla Romine also remain undefeated in the Classic Crown event since winning the World title at the start of 2019. The couple who has come closest to beating them in several events this year, Greg and Laura Thrash, did not compete at Chicagoland.
Mike Wagner and Satu Ketellapper took first in the Classic Masters event, which was no surprise. Based on other events, you would have expected Newell DeFreest and Rachel Mercedes to take second place. However, Brittney Valdez and a new partner, Ronnie Debenedetta, edged by them to claim second place, leaving Newell and Rachel in third. As we get closer to the World Championships, it's still anyone's game, as no one has yet to earn perfect scores.
The pro-am events were busy, especially in the Novice division. Paula DaSilva and her pro, Albert Tailleur won the most competitive event, Female Silver Novice, against 14 other couples. She and Albert also took second place in the Female Crystal and Gold Novice events (Silver, Crystal, and Gold designate age groups). For the guys, Male Silver Newcomer was the most popular event with eight couples entered. Ken Harden and his pro, Vickie Rose took first in that division.
We took a semi-break from the high pressure of competition to enjoy the Saturday Night Shenanigans. The line was long to get into this evening show and for good reason. You got to see the Classic Masters competition, along with show dances by a variety of talented couples and formation groups in Ballroom, Salsa and Country Western styles. Then if you were still awake after two full days of dancing, you could dance the night away until the cows came home (direct quote from the official schedule)!
Congratulations to Jennifer and Randy Jeffries on another successful event. FloDance's next stop on the UCWDC circuit is Nashville Dance Classic at the end of August. Hope to see you there!