2019 WDSF GrandSlam Taipei City Latin and Standard
Italy's Top Couple Looking For An Upset In Taipei City
Italy's Top Couple Looking For An Upset In Taipei City
The Standard competitors are just hours away from taking the floor for the 2019 WDSF GrandSlam Taipei City.
Jun 1, 2019
by Michelle Blank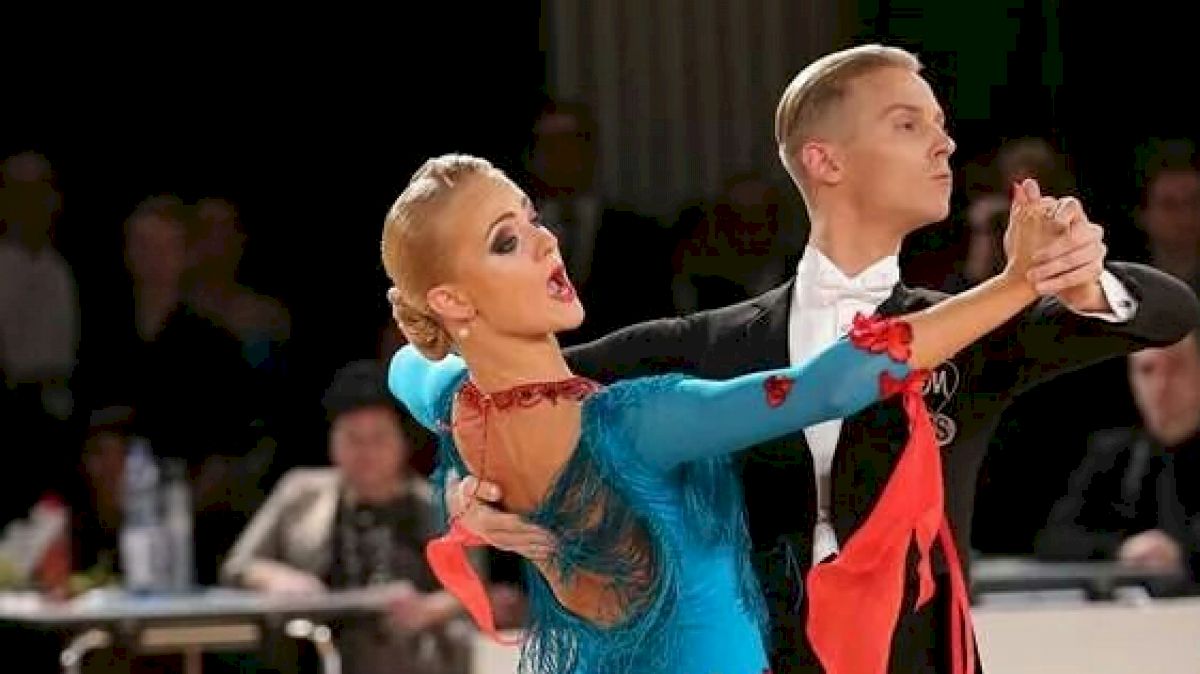 And of course, we cannot forget about Standard! After the Latin competitors take on the floor in Taipei tomorrow, the Standard couples will have their chance this Sunday, June 2, to participate in the second leg of the 2019 WDSF GrandSlam series.
A Great Success for Taipei
Right now, we are looking at a total of 66 couples on the starting list for this Sunday, which again, just as with its Latin counterpart, constitutes more than 10 additional duos contributing to the expansion of this GrandSlam leg in Taipei. Last year, we only had 50 competitors here for Standard. Overall, this year is showing a massive movement of competitors in their dedication on the road to success—hunger for the win is at an all-time high.
New Champions for 2019
The winners of the 2018 Taipei GrandSlam were of course no other than reigning world champions Dmitry Zharkov and Olga Kulikova of Russia, but as we all know of their transition into the Professional Division, we now anticipate Evaldas Sodeika and Ieva Zukauskaite of Lithuania, the current leaders of the WDSF Standard division to take the gold home this weekend.
Sodeika and Zukauskaite have been on quite a roll lately, most recently obtaining their first European Champion Title, a title long awaited and much deserved. They also won the first GrandSlam leg of this annual season, held in March in Bucharest. The performances of these two speak for themselves, especially the humbleness exuded from each and every action. It is a pure joy to watch as fellow dancers finally reach that step in their careers that they have been aiming for for all of their lives. The time has come for the spotlight to shine on Sodeika and Zukauskaite, and we look forward to a stellar night for them.
In the Standard Game
However, every other couple competing this Sunday is in the same exact shoes that Sodeika and Zukauskaite were once in not too long ago—in the fight to get to the top. The journey continues for each couple, such as for Francesco Galuppo and Debora Pacini of Italy, who are actually in the position that their fellow Lithuanian friends were in years prior—the second best. They are the vice champions of Europe and the vice champions of the first GrandSlam of this year that was held in Bucharest. Now, their drive is to aim for the highest step on the pedestal, which with time and enduring dedication will surely soon become a reality.
Just as talked about with the Latin dancers, the Standard division is condensed with such impeccable dancers in its top 50, that each event is difficult to predict 100 percent of the time in terms of placement. Couples that establish the semi and quarterfinal rounds of various WDSF events—World Opens, European Championships, GrandSlams, or International Opens—are extremely apt to differ from week to week, competition to competition. Madis Abel and Aleksandra Galkina of Estonia for example, at one GrandSlam may be in the final, but at another may be just one spot from it, in seventh. This exactly directs the energy and drive that pushes these hungry athletes to work just that much harder, extend their lines just a bit longer, define their techniques further, and perform like they have never lost. Last year, this Estonian pair was sixth here in Taipei, so we shall see how well they came prepared this year.
Aside from the above mentioned couples, we shall also expect to see:
Evgeny Moshenin and Dana Spitsyna (Russia)

Alexey Glukhov and Anastasia Glazunova (Russia)

Evgeny Nikitin and Anastasia Miliutina (Russia)

Anton Skuratov and Alena Uehlin (Germany)

Vadim Shurin and Anastasia Meshkova (Latvia)
Stay tuned with us here in Taipei to witness yet another GrandSlam showdown, streaming live only on FloDance. Just maybe we shall see some unexpected faces make that final!