2019 WDSF World Open - Latin and Standard
American Duo Highlights Standard World Open in Cambrils
American Duo Highlights Standard World Open in Cambrils
This Sunday, April 21, 2019, the Standard World Open of the Iberica DanceSport Competition will be held in Cambrils, Spain.
Apr 16, 2019
by FloDance Staff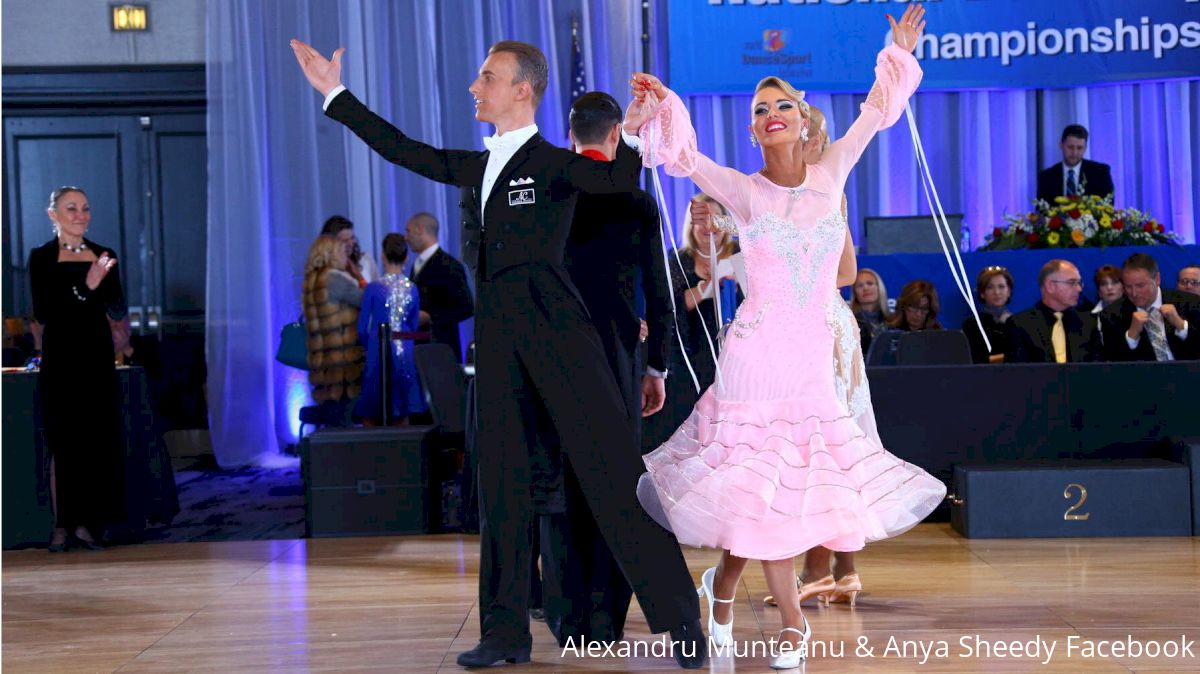 This Sunday, April 21, 2019, Iberica DanceSport will host the WDSF Standard World Open in Cambrils, Spain.
In comparison to the Latin competition to be held Saturday, the Standard division has slightly fewer couples participating this year. Currently, 77 couples are registered for Latin division and 48 couples are registered for Standard. Despite there being a smaller pool of competitors compared to previous years though, a high level of talent will still be on display come Sunday and will give underdog teams a chance to shine.
The Anticipated Top Three
Let's take a look at some of the major teams coming to Spain this weekend.
Pending any last minute entries, the top six WDSF Standard couples from last year's World Championships appear to be taking a break from competition. However, we will still be seeing Alexey Glukhov and Anastasia Glazunova of Russia, currently ranked second in the WDSF World Rankings. Although they did not compete in the World Championship last November, they finished sixth in the final standings for 2017. We are predicting that these two will be our Standard division champions.
Dmitri Kolobov and Signe Busk of Denmark will also be in attendance. Kolobov and Busk performed extremely well at this same event last year where they placed third. Currently, they are ranked 26th on the WDSF World Ranking List and took 15th in the 2018 WDSF Standard World Championship. They will be competing against Edgars Linis and Eliza Ancane of Latvia, who made it to the semifinal of the World Championship and ended up finishing in 10th place. Linis and Ancane currently rank 11th on the WDSF World Ranking List.
We expect the competition between these three couples to come down to the last dance.
America on the Rise
Competing for the United States, we are also excited to watch a couple that is steadily rising in the ranks and making a name for themselves in the WDSF community. Alexandru Munteanu and Anya Sheedy have achieved some fantastic results over the past year when they became the first U.S. couple to make it to the final round of the German Open Championships in the Rising Star event. They were also the first U.S. team to compete in a WDSF World Championship at the Standard World Show Dance Championship held in Bratislava, Slovakia. Their last World Open competition took place in Pieve di Cento at the end of March where they successfully placed 21st out of 234 couples. We are certain that they will also to bring a high level of talent to the World Open here in Cambrils.
Good Luck to All
This World Open will be at the conclusion of the Iberica DanceSport weekend which begins this Thursday, April 18, with a training camp to kick off the festival. Competitors from 18 countries will be in the running for the title of Standard division Champion. Thirteen of the 48 registered couples come from the Russian Federation which accounts for almost a quarter of all Standard participants in Cambrils. In addition, seven couples will do their absolute best to represent the host country, Spain.
FloDance wishes the best of luck to all competitors this weekend and we look forward to seeing everyone make this World Open a memorable event.
Burn the floor!