2019 WDSF World Open - Latin and Standard
Off To Spain We Go For The WDSF World Open Latin & Standard
Off To Spain We Go For The WDSF World Open Latin & Standard
Find out what to expect at the upcoming WDSF World Open Latin and Standard events at Iberica DanceSport in Cambrilis, Spain.
Apr 15, 2019
by FloDance Staff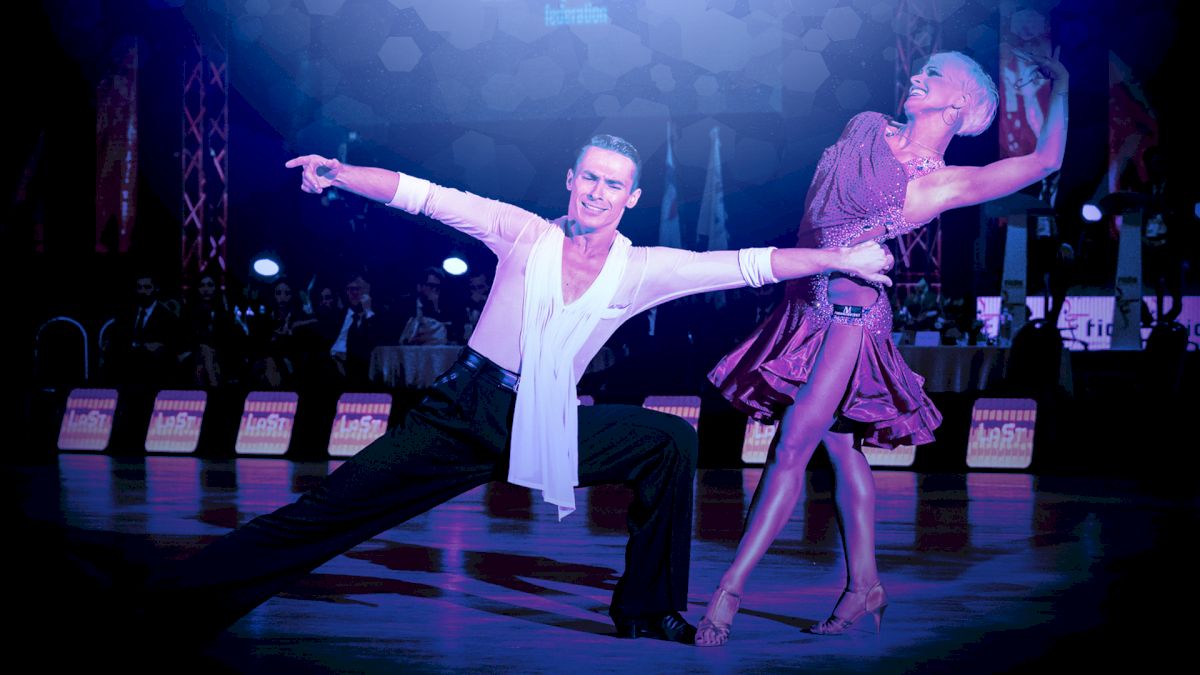 We find ourselves in Cambrils, Spain, awaiting the upcoming WDSF World Open Latin and Standard events here at Iberica DanceSport. The beautiful world of dance has competitors traveling to all ends of the earth to experience a thrill like no other: the adrenaline that kicks in from the rush of true DanceSport competition.
Off to Spain We Go
This Saturday, April 20, 2019, will introduce the Latin competitors onto the dance floor of a sports school venue by the name of Cambrils Esport. We await a total of 76 couples from 23 countries to take part at this present time, a very adequate number for a WDSF World Open event. About one-quarter of the 76 couples—20 to be exact—represent the hosting country of Spain.
The second largest number of competitors come from the countries of Italy and the Russian Federation, each with a total of eight couples. Italy takes the next slot with six couples. Last year's Cambrils WO Latin hosted a total of 70 couples, so we look forward to seeing how strongly this event will prosper now in 2019.
From One World Open to the Next
Just last month, there were the Standard and Latin WDSF World Opens that took place in Pieve di Cento, Italy, events that FloDance had the pleasure of streaming live. These were truly two of the largest World Open events in both the Standard and Latin legs that the World DanceSport Federation hosts each year.
After Italy, three more Latin World Opens were hosted: one in Skopje, the capital of the Republic of Macedonia; one in Moscow, Russia; and one in Paphos, Cyprus. What is great about this type of event is that competitors range in terms of attendance. Some stars will attend one WO, while others another. Usually, competitors to do not attend every single WDSF World Open event because there are just so many hosted throughout the year. However, this Latin World Open being held in Cambrils is bigger than the past three held after Pieve di Cento.
For example, Giacomo Lazzarini, having known to compete with Roberta Benedetti, representing the country of Bosnia and Herzegovina, is now competing with Michelle Nazarenus after Roberta retired. He was the victor in this new partnership in both the WOs in Cyprus and Macedonia. However, here in Spain, he will not be present.
World Champions Armen Tsaturyan and Svetlana Gudyno (Russia) will also not be in attendance, nor Marius-Andrei Balan and Khrystyna Moshenska (Germany), or Andrey Gusev and Vera Bondareva (Russia). However, Konstantin Gorodilov and Dominika Bergmannova of Estonia will be in the house, as well as Ionut Alexandru Miculescu and Andra Pacurar and Paul Moldovan and Cristina Tatar of Romania, between which lies an ongoing battle for the top WDSF Romanian couple.
Germany to Take the Lead
We anticipate the victors of this event to be Timur Imametdinov and Nina Bezzubova, representing the country of Germany. They most likely will be taking their second Cambrils Latin WO title as they won the gold last year as well when the event was held on March 31, 2018. Spanish couple Guillem Pascual and Rosa Carne, who will be back again in fighting on home territory, took the silver last year.
See You In Spain!
We look forward to seeing who will place in the final, as well as who will take the final pedestal placements. Aside from first place most likely secured by Timur and Nina, the silver and bronze, as well as all placements beyond, will be subject to change. All rests in the dancing of the couples and the final marks of the judges.
WDSF World Open events are some of the most exciting to watch, especially when it comes down to the final. We look forward to watching the solo dances of the best couples here in Spain. Stay tuned everyone!