2019 UCWDC World Championships
Midway Updates of the UCWDC World Champs
Midway Updates of the UCWDC World Champs
Midway Updates of the 2019 UCWDC World Championships
Jan 2, 2019
by The Girl with the Tree Tattoo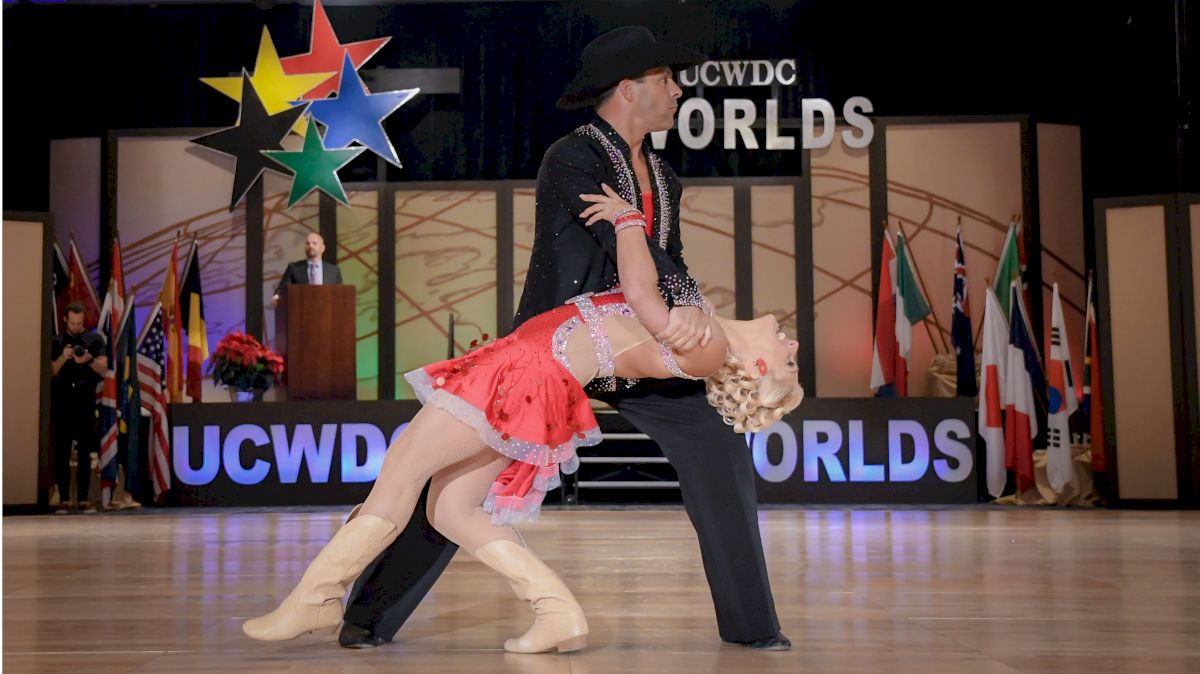 Let's dance, y'all! The 2019 Country Dance World Championships are well underway at the Grand Opryland Hotel in Nashville, Tennessee. Don't forget, if you're not able to be there physically, you can be a virtual spectator via live stream on FloDance.
That's how I've been enjoying the country vibes from my couch in Southern California. In case you missed it, here's a recap of the events so far:
New Year's Eve day of competition consisted of ProAm Classic Male and Female Newcomer and Syllabus events. Students and their teachers danced triple two, polka, nightclub, cha-cha, waltz, two-step, east coast swing, and west coast swing. The eight dances weren't done all at once though. The heats were set up so everyone danced their triple two before moving onto polka, etc. The dance floor was always filled with dancers, as these events receive some of the highest number of entries.
After greeting 2019 with dinner and dancing, the competition continued New Year's Day with ProAm Classic Male and Female Novice and Juniors events. The ProAm events carried through Wednesday with the Intermediate and Advanced levels.
There's always something special about ProAm events. Whether a Newcomer or Advanced, the student dancers put everything they have on the dance floor, not because it's their job - because it's their passion. They dance for the sheer joy of it, and you can see it in their faces. Their teacher partners match their dedication too. Some teachers danced with their multiple students in almost every single heat in a session!
The couples will be taking a break on Thursday to let the line dancers and team formations have a go heating up the dance floor. Then as we get closer to the weekend, we'll find out if the returning champions can hold onto their titles in the Couples Classic and Showcase events. Stay tuned!