2019 UCWDC World Championships
What to Expect at the 27th Annual Country Dance World Championships
What to Expect at the 27th Annual Country Dance World Championships
What to Expect at the 2019 UCWDC Country Dance World Championships.
Dec 27, 2018
by The Girl with the Tree Tattoo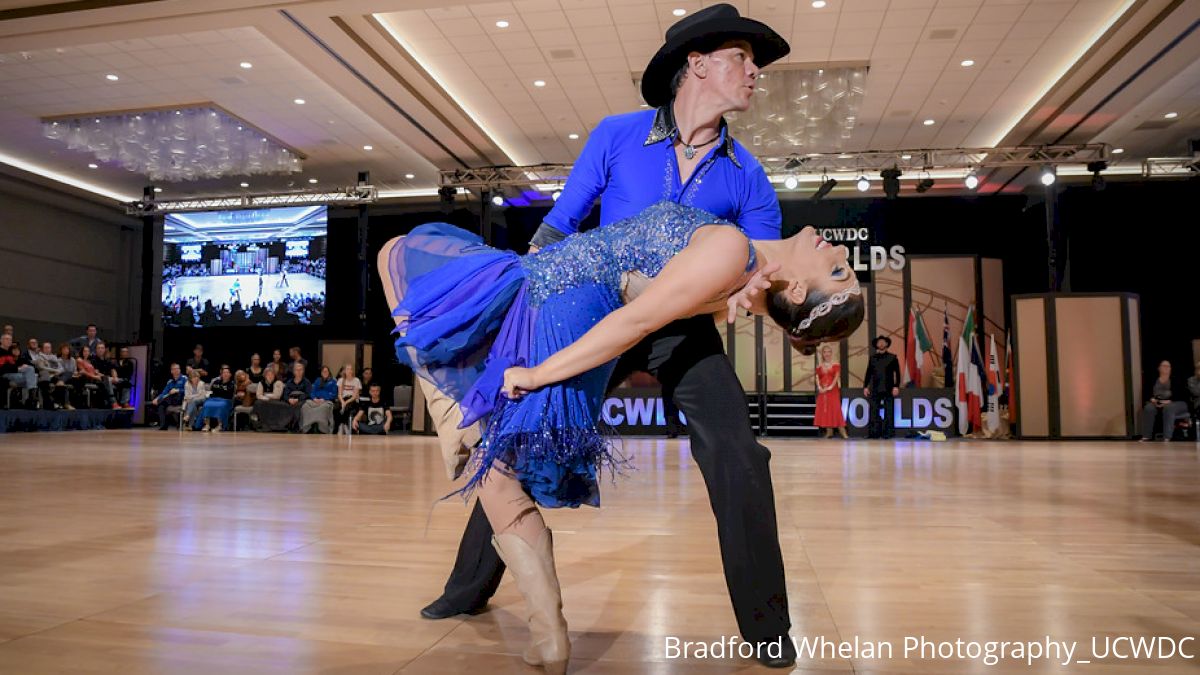 What better way to ring in the New Year than with dancing? If it's country dancing that makes your heart sing and your feet move, then the Country Dance World Championships is the New Year's party for you!
Held this year in the beautiful and historic Opryland Hotel in Nashville, Tennessee, the Worlds is the final event on the United Country Western Dance Council's calendar. This event includes a full week of competition in ProAm, Couples, Teams, and Line Dance divisions. Each age and level will award a lucky dancer, partnership or team a World title!
Dancers travel from all over the world for a shot at the championship podium spot. For some, it will be their first time. Others will be returning to defend their titles.
The returning world champs include Chris and Emily Bailey, the current Showcase Masters Champions. FloDance had the pleasure of interviewing them last year, when they expressed the joy they've found being able to dance together as husband and wife.
Sloane Hansen and Bernadette Carmichael will also be returning to defend their Classic Masters title by dancing a whole slew of dances, including Triple Two, Polka, NightClub, Cha Cha, Waltz, Two Step, East Coast Swing, West Coast Swing, and ShowDance. Among their competitors include Eric Nava and Brittney Valdez, who won the right to move up to Masters after winning the Classic Open Division I last year.
Other returning world champions to keep an eye out for:
Craig Johnson and Joan Lundahl, Showcase Crown Champions
Bobby Pritchard and Carla Romine, Couples Crown Champions
Blake Christopherson and Sandra Adams, Couples Crown Plus Champions
The Worlds isn't just about the couples though. Major talent can also be found in the Line Dance events and Team formations. The creativity of the performances in these divisions is only limited by the dancers' imaginations!
Even if you're not a competitor, the Worlds has something for you. Social dancing, including a fabulous New Year's Eve party, and workshops are offered all week in a variety of dance styles.
Can't make it to Nashville this year? Not to worry! FloDance will be live-streaming the entire event, so you can be part of the excitement from the comfort of your own home.
Watch the 2019 UCWDC Country Dance World Championships LIVE on FloDance.