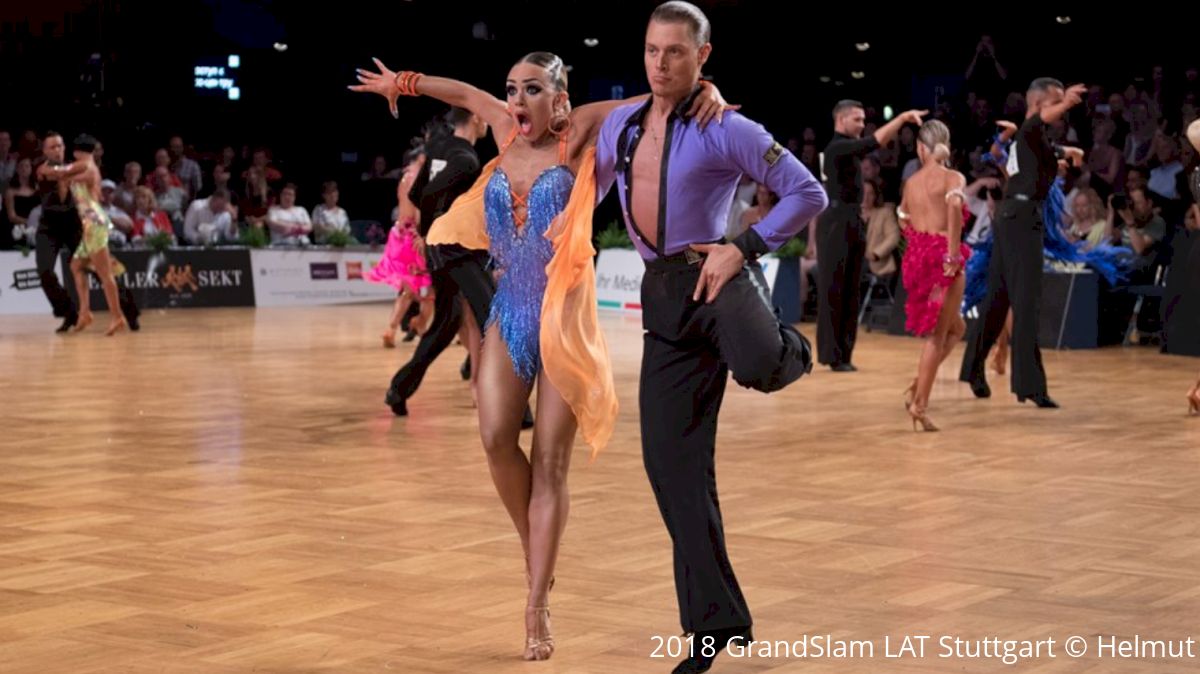 You love dancesport—that's why you're here.
Luckily for you, we strive every day to bring the best dancesport content on the planet right to your favorite device. This includes upcoming live events and videos on demand from past World DanceSport Federation events! And there's no better way to take it all in than with a PRO subscription.
Everything, everywhere. Unlock every FloSports site.
If you're a monthly or annual PRO subscriber, you can get the scoop on the most fabulous dancers, and watch them shine at Grand Slams and World Cups around the world right here on FloDance!
Tango your way to watch the thousands of talented dancers showcase their skills in more than 40 events and competitions, like the 2018 Stuttgart GrandSlam & 2018 World Cup in Chengdu.
Miss a live event? Don't worry, we've got you covered with complete video archives! Watch whenever you want, wherever you want.
Interested in other sports? Your PRO subscription gets you access to all of our sites from FloTrack to FloMarching!
Into team Cheer and Dance? Waltz on over to FloCheer and Varsity TV.
Prefer beams and bars? FloGymnastics sets the standard (and you'll probably learn a thing or two about tumbling technique).
This year, FloDance will stream live more than 40 events, meaning:
For less than your coffee order, you can watch history as it's being written at the World DanceSport Federation events.
For less than that impulse checkout line purchase, you can watch full event replays and VODs from all 2014 - 2018 World DanceSport Federation events. Every World Cup, GrandPrix, GrandSlam from Stuttgart to Moscow to Shanghai.
Have the full calendar of WDSF events (over 40+ events) throughout the year right at your fingertips.
For the cost of your favorite takeout, you can experience transformative coverage that will elevate the level of competition to new heights in the years ahead.
Fire up your Roku, Apple TV, iOS device, or desktop/laptop and let your fandom run free.
By becoming a PRO member, you're letting everyone know your love for cheer and dance runs as deep as ours.
When you sign up, you unlock a massive library of events, routine videos, documentaries, and so much more.