Dance Scores Can Deliver a Gut Punch But Don't Mean Failure
Dance Scores Can Deliver a Gut Punch But Don't Mean Failure
Competition dance and ballroom is a subjective sport.
Sep 26, 2017
by Jennell Lewis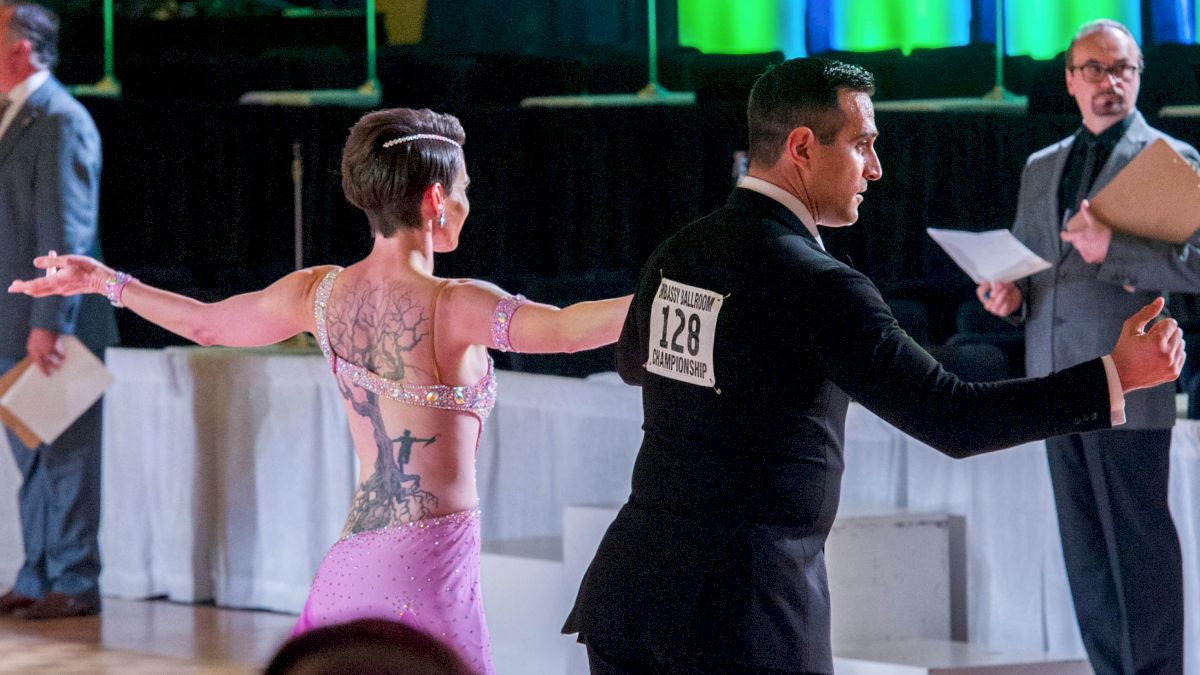 By: The Girl With The Tree Tattoo | Katie Flashner
I had just given the best performance of my ballroom life. It was the scholarship round for pro-am Closed Silver American Smooth at last month's Embassy Ball in Irvine, CA. I felt strong, balanced, and in tune with the music. I was having fun and feeling fantastic!
When we finally lined up for the results, I focused on my breathing to calm my nerves while my teacher and I waited to hear our number called. After placing second and third in my single dances, I thought for sure I was in the top three again but also prepared myself to get fourth. There were very good dancers whom I had not competed against before. I didn't want to be caught unprepared and feel disappointed.
"In fifth place, couple 128…"
I smiled big and walked up to accept my envelope and line up next to the sixth- and seventh-place couples. Fifth? I focused on keeping my face looking happy and grateful and not at all like I just got punched in the gut. I was confused and disappointed. I just danced the best I've ever danced, and I placed even lower than in my single dances? Lower than I've EVER placed in my three-plus years of competition? What happened? What did I do wrong?
I didn't do anything wrong. I did dance my best. It felt like an amazing performance and my teacher agreed. Our performance isn't the only thing determining results though. There are a hundred variables that are out of our control when it comes to judging. The placements will not always reflect how well I danced.
This issue affects everyone, from the top professional to the newcomer student. Judging in ballroom dance is subjective because ballroom dance is an art form as well as a sport. How well you dance is not the only factor determining your results. Do you have a good connection with your partner? Does your costume fit you and your on-floor persona? Are your hair and makeup done well? Are you showing off, oh I don't know, a full back tattoo?
This conundrum of our results versus our performance can be hard to process. My internal demons were on it at Embassy.
"You danced your best and you still weren't good enough."
"Guess you're a top dancer only when the 'real' top dancers aren't around."
My bruised ego fed right into my deepest fears about my dancing. The problem was I was trying to correlate two things that don't always correlate. My ego was connecting my results only to how well I thought I danced and disregarding all of the other variables out of my control.
After I let my ego nurse its wounds for a bit, I realized my result didn't really matter. I mean, it matters because I'm competing to win. Everyone wants that top placement. We're human. We have egos, and why enter a competition if you're not aiming for first place? It's not the only goal, though, and certainly not the primary one. I danced my best and I felt amazing doing it. That's the higher goal, and in that, I excelled.
I may not always get the results I want or hope for, but I won't stop trying. My "best" at Embassy was not my peak. As long as I keep working to improve my dancing, I will be successful. I know it's cheesy, but I believe it: Your only true competition is the person you were yesterday.
About the Author
Katie is known as the Girl with the Tree Tattoo because of the tree of life tattoo that covers her entire back. Through ballroom dancing, Katie has discovered who she really is and what she is capable of, despite the demons of fear, self-doubt, and anxiety that live in her head. She shares her experiences on the Girl with the Tree Tattoo blog and in her book series, "Dance Diaries," with the hope that she will inspire and enable others to overcome their fears and become more confident and joyful ballroom dancers.