Dancing Away The Dollars: The Cost Of Pro-Am Competition
Dancing Away The Dollars: The Cost Of Pro-Am Competition
The cost of dancing ballroom as a ProAm student.
Sep 25, 2017
by Jennell Lewis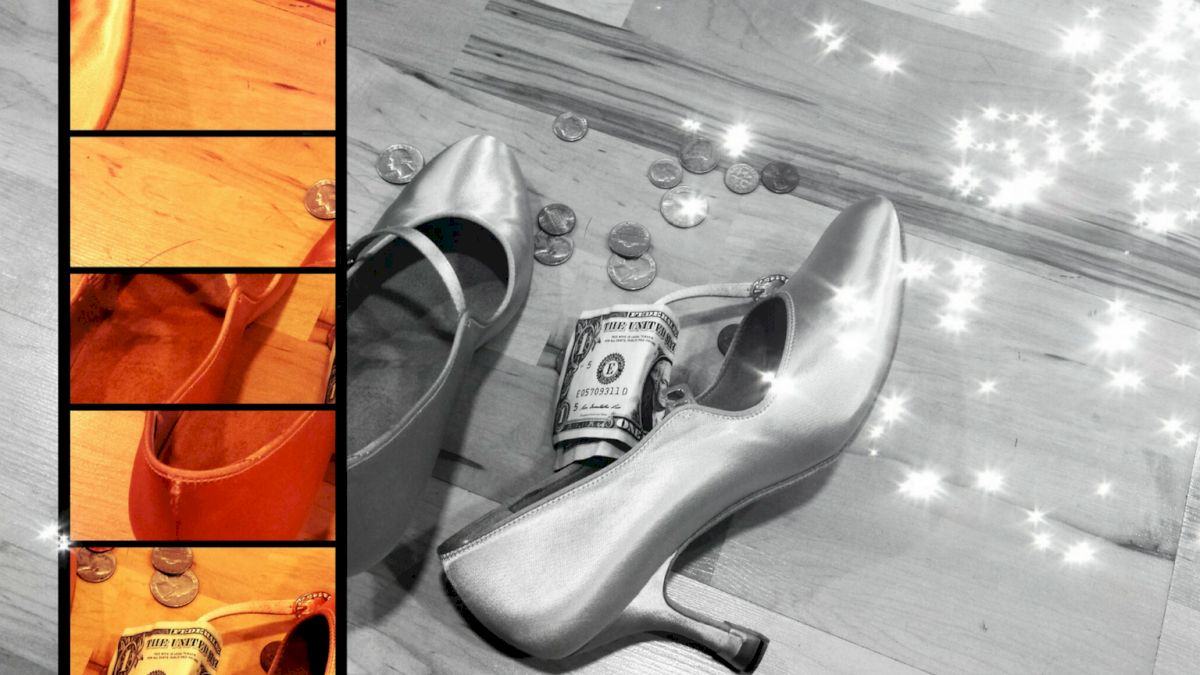 By: The Girl With The Tree Tattoo | Katie Flashner
I just completed my third pro-am (professional-amateur) ballroom dance competition of 2017! It was one of my best, if not THE best performance that I've given since I started competing in 2014. I was so proud of myself, as was my teacher.
Part of what made it amazing was that I was able to enter at all. It takes a lot to get to a ballroom competition. I'm not talking about the necessary passion, perseverance, or skill. I have plenty of the first two and am steadily improving the third. What I'm lacking is the cold hard cash.
Learning ballroom dance is expensive, and competing as a student takes the cost to a whole new level. Even dancing a minimum number of entries at a local competition (so no travel or hotel expenses) costs me around $1,500.
Have you been thinking about competing? That's great! Before you tell your teacher to send in those entry forms, let's go over what you should expect as a student competitor, financially speaking. At a minimum, you will need to budget for the following:
Entry fees -- There are a variety of events you can enter as a student, and every single one comes with a fee.
Session ticket -- Most competitions require that you buy a ticket to the session you are dancing in, along with your entry fees.
Pro fee -- You have to pay your teacher for dancing with you at the competition.
Pro expenses -- You are also responsible for covering your teacher's session ticket, food, travel, and lodging. Luckily, this cost is split among all of the teacher's competing students.
Costume -- It's recommended that you have a separate pair of dance shoes specifically for competitions. You will also need to rent or buy a dress (for the women) or suit (for the men). Ladies, don't forget the accessories!
If the competition is out of town, you'll also need to account for your travel, food, and hotel expenses. If you are a woman and, like me, are not savvy at doing your own hair and makeup, you will also need to pay someone to do those for you. If you want to go the extra mile or just enjoy getting dolled up, add spray tan, manicure, and pedicure to the list.
Side note regarding dresses: I would not buy a dress right away. Renting is far less expensive (hundreds of dollars to rent versus thousands to buy!) and it gives you the chance to try different styles and also make sure you love competing before you make a huge investment.
By the way, guys, you are not exempt from the primping! You will also likely need some hair products, and you're more than welcome to tan.
These costs can add up very quickly, and there is always more money to spend. A photographer and videographer will be at the competition, from whom you can order photos and/or video of your dancing. Other vendors will also be ready to sell you jewelry, shoes, costumes, practice wear, etc.
I don't tell you all of this to discourage you. Far from it! I budget to the penny and save for months in order to compete, but for me, the experience is worth it. I think it's important to be aware of the costs involved. It's very easy to blink and realize you've dropped several thousand dollars on one day of glitz and glamour. If you're prepared, you won't be caught off guard, and you can focus on what's really important -- the dancing!
About the Author
Katie is known as the Girl with the Tree Tattoo because of the tree of life tattoo that covers her entire back. Through ballroom dancing, Katie has discovered who she really is and what she is capable of, despite the demons of fear, self-doubt, and anxiety that live in her head. She shares her experiences on the Girl with the Tree Tattoo blog and in her book series, "Dance Diaries," with the hope that she will inspire and enable others to overcome their fears and become more confident and joyful ballroom dancers.