Rufus Dustin is an integral part of the dancesport community in America and is one of the most sought-after teachers and adjudicators in the world today. As a former professional dancer and award-winning national champion, Dustin has both witnessed and influenced major events that have shaped the sport over the years.

Dustin is usually the first name on any competition organizer's adjudicators list, and he is once again bringing his expertise to this week's Millennium DanceSport Competition in Orlando, FL, which is streaming LIVE on FloDance.

Dustin's roots lie in ballet. It was only during a summer break from ballet company that Dustin ran across an opportunity for a teaching gig at a local ballroom dance studio. Never did he imagine this summer fling would soon become the love of his life. Dustin went from dancing ballet in Boston to winning the first American style DanceSport Championship in 1974 in just a few short years.

Before retirement, Dustin won two World Championships in the exhibition/cabaret category along with a slew of other championship titles. Becoming tired of injuries, Dustin decided it was time to stop competing at the age of 42 , but his involvement in the sport remained just as large as ever.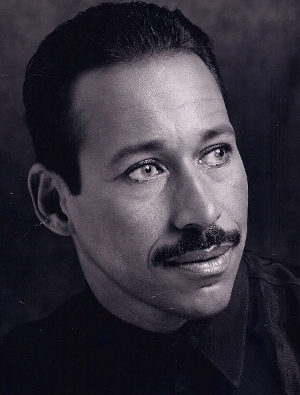 Moving from New Jersey to Miami Beach, FL, where he currently resides, Dustin now coaches professional competing couples and occasionally high-end amateur and pro-am couples. Adjudicating all over the world, Dustin travels on average around twice a month and is sometimes required to judge three different competitions in just two days.

When asked what took him away from ballet, Dustin revealed he was drawn to the magic of ballroom dancing. While ballet is self-focused, ballroom dancing requires its partners to move as one body with four legs. Dustin shared that some couples come to him to learn how to dance for their wedding and simply never leave because they fall in love with the romance of it all.

Since shows such as "Dancing With The Stars" hit TV screens, the popularity of social dancing has increased immensely, reinvigorating the sport and its audience. Ballroom is now viewed as a type of exercise that builds on teamwork and mutual respect, not to mention a great way of socializing and building connections with others.

Dustin believes this surge in popularity will continue thanks to the rather recent influx of children interested in ballroom dance. A style of dance previously viewed as far from child-friendly is now available to those as young as 7 thanks to children's programs that are being introduced in almost every state in the country.

Heading into Orlando this week, Dustin is returning to his familiar role as an adjudicator at the Millennium DanceSport Championships -- a position he has held since the event's inception. There are 54 judges at this week's competition, and viewers can take a virtual seat right next to them by watching LIVE on FloDance.


How to Watch
ON TV:
Now available on Roku and Apple TV via the FloSports App
STREAMING:
Available only on FloDance for FloPRO Subscribers
SIGN UP HERE