The Millennium DanceSport Competition (MDC) is known as one of the most well organized and prestigious DanceSport events in America today. The competition's organizer, Michael Chapman, is known for being as kind as he is detailed. His events go off without a hitch, and competitors and spectators alike leave feeling special, entertained, and joyful, a trademark guaranteed by all the events Chapman organizes. You can watch the whole event stream LIVE on FloDance on June 20-24.

A signature trait that has become one of the top highlights of MDC is the Debra Fontaine Show of Shows. The showcase never ceases to provide entertainment from top-level talent, and it's all made possible by the incredibly generous, compassionate, and inspirational Debra Fontaine. So who, you might ask, is this angel of a woman?





Fontaine is a loving wife and mother of four from Asheville, North Carolina. Her journey into the world of dancesport began in 2006 after a group of 10 couples from her children's school wanted to take a series of classes in ballroom dance. After the series was finished, Fontaine remained intrigued and decided to sign up for private lessons. After a little over a year of dancing, Fontaine competed in her first competition, Hotlanta, in the Pro/Am division.

"I borrowed outfits for the competition from a friend, and I barely even knew the difference between the dances at the time," she said. "I just followed the teacher."

Shortly after Fontaine began competing in ballroom, she decided to try her hand at body building, competing in her first figure competition 2008. One can only imagine the intensity and dedication needed to train for not one but two sports at the competitive level. Fontaine was as a figure competitor for six years, winning fourth place in the Masters Nationals before retiring from the sport. But during that whole time, she never stopped dancing.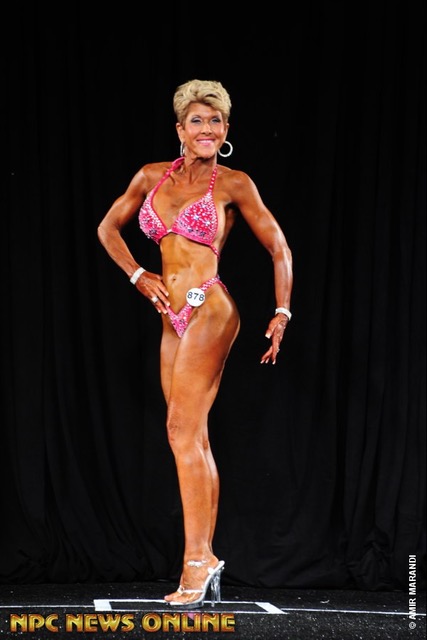 Chapman and Fontaine finally crossed paths one year at the Heritage Competition, where Chapman was judging and Fontaine was competing. She remembers meeting Chapman for the first time as he approached a group of competitors and invited them to the upcoming Millennium DanceSport Competition.

"He walked over a shook everyone's hand," Fontaine said. "He was just so nice and genuine and treated everyone equally and with kindness.


I was unable to go that year to the MDC, but I thought to myself, I definitely have to go to that competition.
So the following year, Fontaine attended MDC and absolutely fell in love with the entire event, from production to execution.
"He just makes everyone fell special," Fontaine said.
This will be Fontaine's third year sponsoring the Show of Shows at MDC. This year's edition will featured the world-famous Karina Smirnoff and Slavik Kryklyvyy, Michal Malinowski and Joanna Leunis, as well as 2017 Blackpool winners Victor Fung and Anastasia Muravyeva.
Fontaine will be competing with her partner, Vladislav Shakhov, both on Friday and Saturday in the Pro/Am International Latin and International Standard competition. Although she loves all styles, she is beginning to grow very fond of International Standard, due to the positive influences of her current dance partner.
How to Watch
ON TV:
Now available on Roku and Apple TV via the FloSports App
STREAMING:
Available only on FloDance for FloPRO Subscribers
SIGN UP HERE