The 2017 Millennium DanceSport Championships is rapidly approaching, and you can rest assured that the 20th annual event's production and level of competition will be outstanding on June 20-24 in Orlando, FL.

As the largest DanceSport event in America, this year's competition will feature over 1,200 dancers performing a record-number 26,000 dances. The non-stop, jaw-dropping showcase of talent, stamina, passion, and glamour is bringing together some of the best ballroom and Latin dancers from more than 14 different countries, including Andre and Natalie Paramonov, recent winners of the Blackpool British Open American Rhythm Category.
In the downtime, if there is any, participants and attendees can peruse some of the many vendors that will be displaying the latest and greatest in ballroom and Latin wear.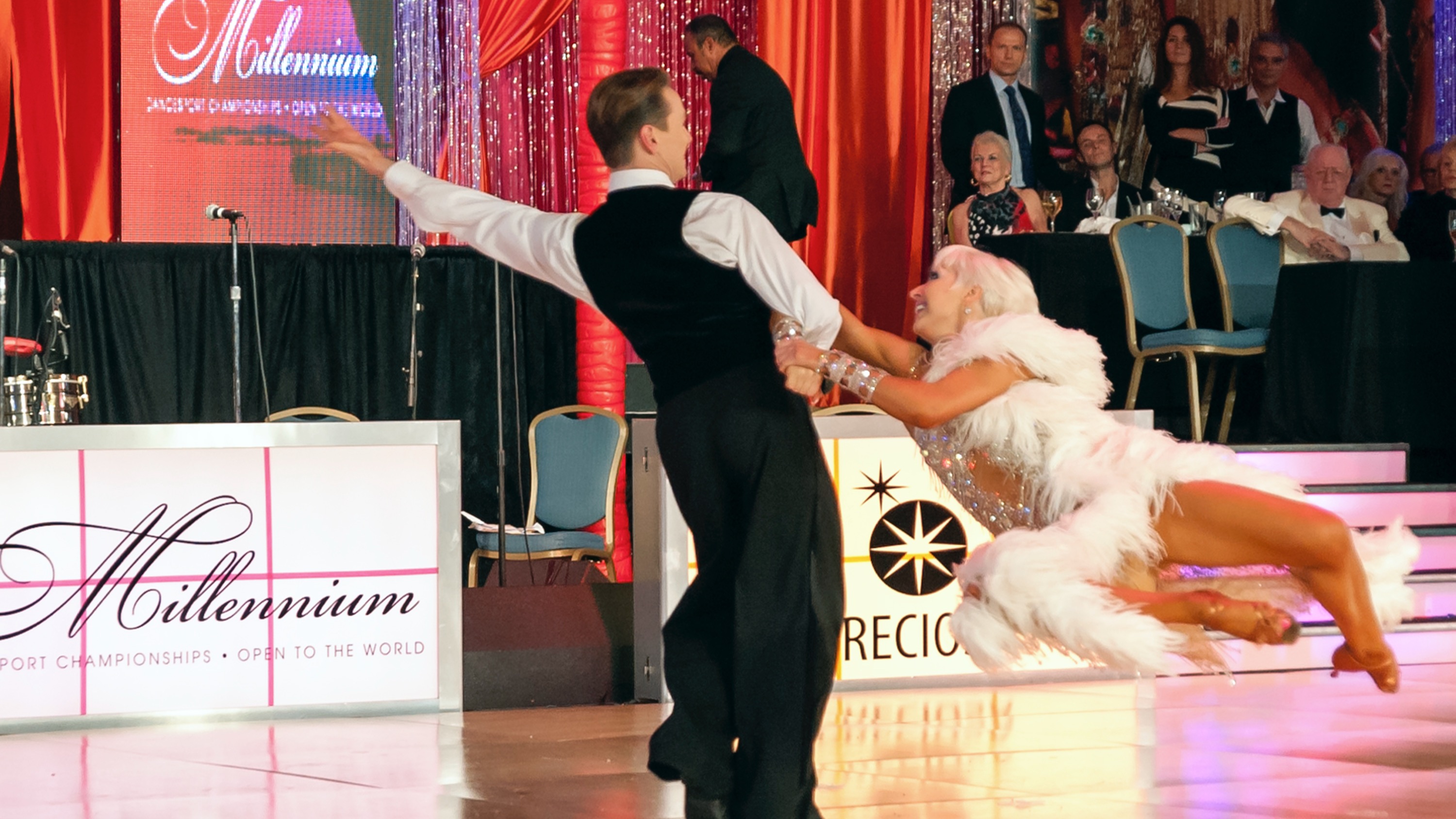 In addition to some of the world's top competitors, attendees can look forward to a dazzling Show of Shows performance to be held both Friday and Saturday evening. The Show of Shows will be crafted by former U.S. ProAm champion Pamela Bolling and feature the newly crowned Blackpool Professional Ballroom champions Victor Fung and Anastasia Muravyeva as well as world-famous international ballroom superstars Karina Smirnoff and Slavik Kryklyvyy.
The competition will host some of DanceSport's top adjudicators, including Ana Llorente from Cuba; Rufus Dustin, also know as the "Godfather;" and former U.S. champion Marianne Nicole. Competitors range from age 4 all the way to age 100 and will compete in the youth, amateur, Pro/Am, and professional divisions. For a look at the tentative schedule, visit
here
.
Possibly the juiciest part of the competition will happen in the Professional Latin division, as Andra Vaidilaite and Nino Langella go head to head against Troels Bager and Ina Jeliazkova in what is sure to be a close battle for the trophy on Friday night. Watch the couple duel it out and catch everything in between live on
FloDance.tv
on June 20-24.
How to Watch
ON TV:
Now available on Roku and Apple TV via the FloSports App
STREAMING:
Available only on FloDance for FloPRO Subscribers
SIGN UP HERE