Top 5 Wedding Line Dances
Top 5 Wedding Line Dances
Check out the top five must-know dances for your wedding. From the classics to the new school, play these songs and watch the dance floor fill up.
Jun 9, 2017
by Jennell Lewis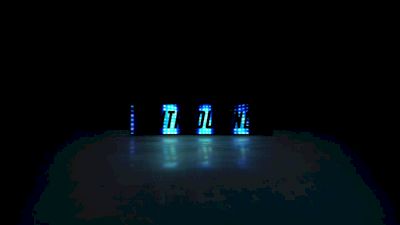 Are you getting married soon and have no clue what dances will get your patrons out of their seats and onto the dance floor? Well, look no further: Below you will find a list of the most popular wedding line dances and instructional videos on how to do them.
1) 'Cha-Cha Slide' by DJ Casper
You'll find this one at the top of nearly every list of best songs to play at your wedding -- and for good reason. The lyrics of the song are actually instructions on how to do the dance, so it makes it easy for guests to follow.
2) 'Cupid Shuffle' by Cupid
This is arguably the most popular line dance in America. Emerging out of Lafayette, LA, this song made waves when it was first released in 2007 and has remained popular since.
3) 'The Macarena' by Los Del Rio
This song is nearly impossible to dislike with its upbeat tempo and creative dance moves. "The Macarena" is the world's "No. 1 Greatest One Hit Wonder of All Time." The song was released in 1993 and was an international hit from 1995-97. It is ranked No. 7 on Billboard's All-Time Top 100 list.


4) 'We Are Family' by Sister Sledge
This one is all about the family. If you want the dance floor to turn into a big group hug, throw this one on and the whole place will ignite with love as family members join together in song and dance. There are several versions of this dance so have fun choosing one or making up one of your own. You can even film a tutorial of your version of the dance to share with family before the big day!
5) 'Wobble' by V.I.C.
The "Wobble" is the newest line dance on the list, first releasing in 2008. It gained immense popularity after Beyoncé was captured doing the dance while visiting family. It's an easy yet fun dance for the whole family. Watch the adorable couple below surprise their guests with the "Wobble" in the middle of their wedding dance.
Line dances are the best way to get your guests off their butts on the dance floor. The songs are catchy and upbeat, practically forcing the body to want to move and groove. Have fun picking line dances that suit your audience, and remember it's not about knowing the moves perfectly but instead about letting loose and having fun with the people you love. Happy wedding day, now go put on those dancing shoes and get to work!